Virtual Organizing Sessions
Dedicated to your Basement


And by "basement", I mean attic, garage, storage unit, or shed.
The universal dumping ground. It starts off with good intentions. Holiday decorations here, memorabilia there, laundry to the right, outdoor and sporting stuff to the left. Then life gets busy. Really busy. Johnny puts his skis with the decor. Suzy puts her winter coat with scrapbooks. Water shows up where it doesn't belong, a quick response moves EVERYTHING out of place. Your categories get mixed up again and again.
Items age out and disorganization attracts disorganization
.
You think you need more space, a bigger house, more shelving, more storage bins.
What you REALLY need is organization.
How does organization happen? Where do you start? How do you start?
The answers are different for everyone. The general process is similar for most. The individualized approach is the most time efficient way for you
.

Why concern yourself with what worked for your best friend, your co-worker or favorite celebrity? They are not you, you may love them but they still aren't you.
I get to know you and your concerns. I will move you through getting organized, thoughtfully and quickly. As an experienced professional, I will save you from the angst of searching for the perfect solutions or trying the latest trends. Together we will build your space based on how you think and naturally operate. Every step ends in success. There is no failure here. Together we create solutions which is much better than buying solutions (e.g. more bins, more racks, more more).
In this series of virtual organizing sessions, we will create your organized space. Applying my Four Tenets of Organizing
and my

over 15 years of hands-on experience

,

I will lead you through a customized plan to achieve your goal.
We end with a system that works for you and your family.
There will be room to grow and expand or decrease and contract as needed.










Elizabeth's Basement
Elizabeth had an oddly shaped basement. At one point in time she shared it with short term tenants.
She prioritized making the space available to her tenants and pushed her long term storage needs aside. Jamming and piling items on shelving units and in front of the shelving units quickly made those items unmanageable and inaccessible.
With her tenants gone, she re-prioritized herself and her space. We worked together to quickly determine what was of true value and how to stage items for ease and efficiency.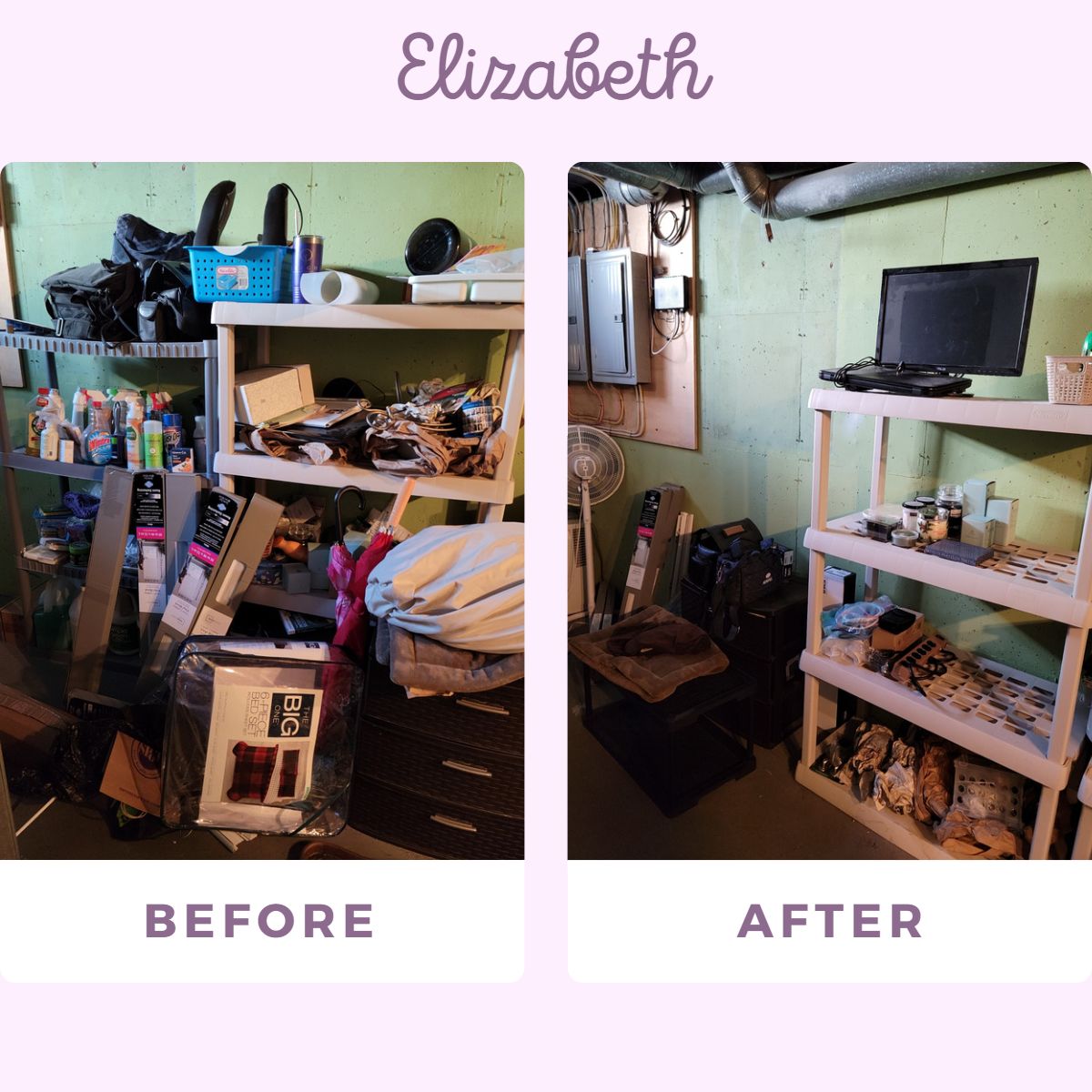 Frequently Asked Questions

Can I get a refund if I'm unhappy?
If you are unhappy, reach out to me and we will resolve it together. There are multiple options that can include complimentary sessions, additional resources and other solutions.
How do I pause or cancel my virtual organizing sessions?
To pause or stop your on-going virtual organizing sessions, simply click on your account in the upper right, click on manage subscriptions, click cancel The Bright Way to Basement.

How do I schedule my sessions?
You will immediately receive a link to my calendar. Pick the time that works best for you.
(Don't see a good time for you? Email me directly at [email protected])
Can I sign up for coaching more than once?
Absolutely! If you find yourself in need of addition coaching, simply allow your sessions to renew. We will use the time wisely and continue on your organizing journey. As we complete one area we simply move on to the next one.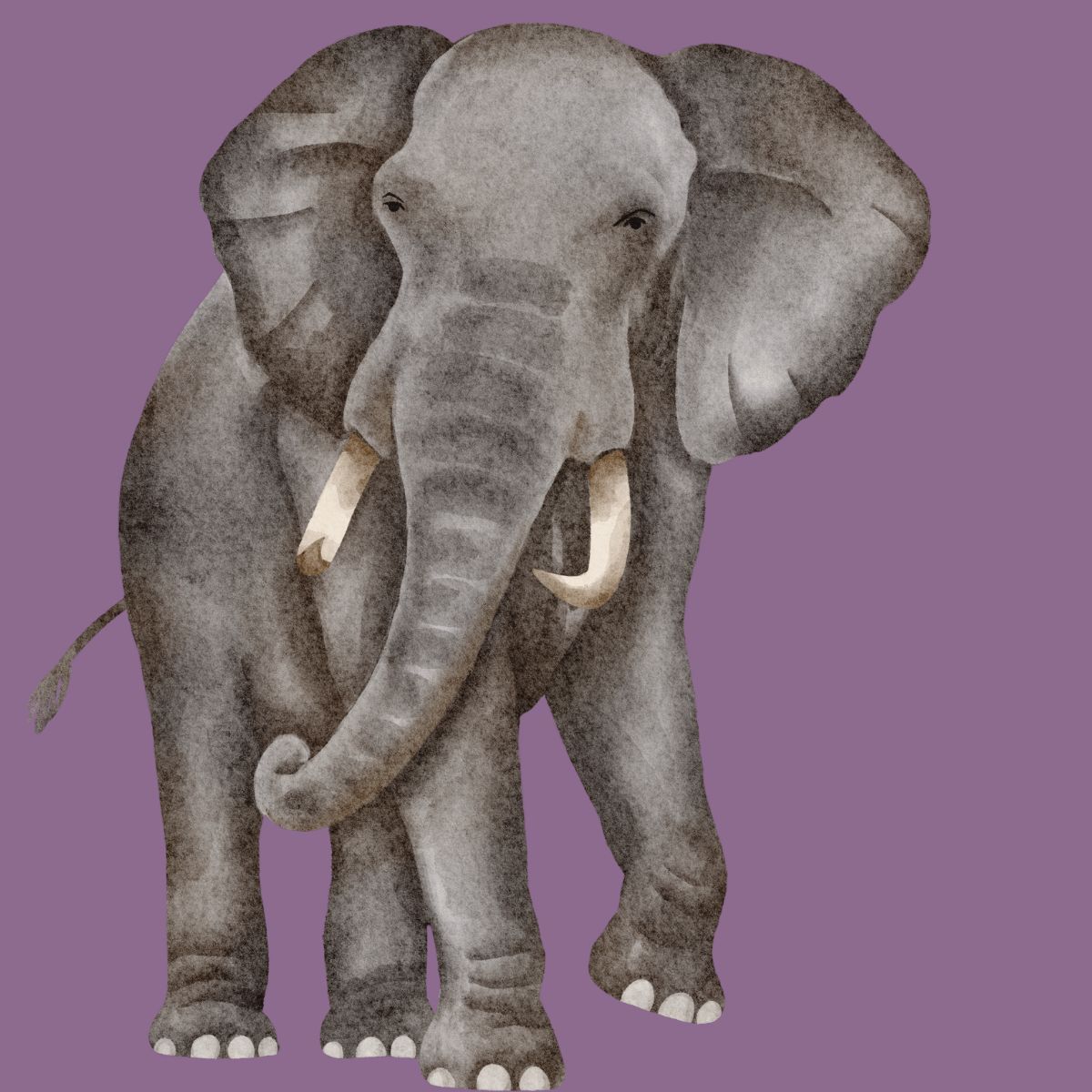 A few words from Mia F.

"I owe you big time, it was like an elephant.
I didn't know where to start.
Every time I looked at my house, I would see that needs to be done, that needs to be done, that needs to be done. It was so overwhelming to me. When you said to me "don't worry about it, I'll get you…" and it's not that I didn't trust you, I just always thought of you as someone who helps hoarders.
I couldn't wrap my head around how you could get me unstuck and you did. Everything is flowing right now. I owe you my life. I would still be sitting here 2 weeks later saying "Aly, I don't what to do at my house". I would still be at step 1 if you hadn't come that day. And you know what, that exercise we did with the closets, that helped too because I had the list and knew what to do. You put me on the yellow brick road, you put me on my way. I was like oh yeah, I can do this. You made it into manageable, doable units."